Why Us?
Apollo Sunguard is the second oldest shade structure manufacturer and the oldest privately-owned shade manufacturer in the United States. We have decades of experience delivering consistent, customer-focused service and superior products nationwide. Here are some other reasons:
WARRANTY
We have one of the strongest warranties in the industry. Our warranty covers all steal framework for 20 years and all fabric covers for 15 years. This is a non-prorated warranty.

FABRIC AND THREAD
Our fabric is well known for its strength, durability and vibrant colors. We use a high-density polyethylene material with ultraviolet additives that is breathable.
This means that our shade fabric mimics the natural shade trees by allowing air to flow through. This can cause a 20 degree temperature difference beneath.
Our fabric also resists mildew and mold, which means very low maintenance for the life of the fabric.
In addition, our advanced stitching thread is non-aging, carries a lifetime guarantee and will not rot from UV exposure or environmental causes.
STRUCTURE
Our structures are designed with superior quality steal and are virtually maintenance-free. We design our structures to incorporate a clean and simple quick release system.
Only a standard wrench is needed to release the cloth. We also provide simple and accessible replacement parts.
ULTRAVIOLET PROTECTION
Apollo Sunguard Shade Cloth has been tested by an independent laboratory. A large number of the colors meet a minimum of 93 percent UV Block as recommended by sun safety organizations and advocates.
FIRE SAFETY
Our fabric passes the ASTM E-84 fire rating test and the NFPA 25 and NPFA 701. Our fabric is rated a Class 1 Material.
FEDERAL RECOGNITION
We are an approved vendor to the Federal Government and have been awarded GSA contracts. We are proud to have our structures protecting government and military personnel worldwide.
We also are a Service-Disabled Veteran-Owned Small Business.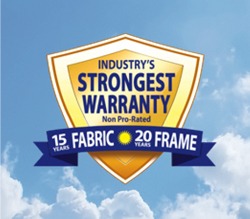 WARRANTY
We warranty all steel framework for 20 years and all fabric covers for 15 years.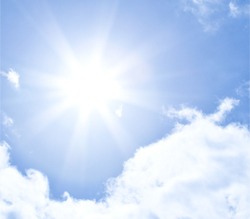 ULTRAVIOLET
PROTECTION
Our fabric is tested by an independent laboratory and a large selection of colors meet a minimum of 93% UV Block.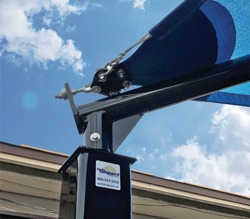 QUICK RELEASE
SYSTEM
Our innovative shade structures are uniquely designed with a quick release system to remove the fabric covers.