Benefits of Shading your Amenity Center
Meet your design build needs with custom shade structures that add value to your property.
Attract residents and enhance outdoor spaces with inviting, UV blocking shade that lowers temperatures by up to 20 degrees.
Add a high-end look to your facility and common areas with custom designs, colors and logos.
Get the strongest warranty in the shade industry, backed by the best customer service and sales team.


Email Our In-house
Engineer
Amenity centers can make all the difference for master planned communities, housing developments, condominium buildings and apartment complexes. Outdoor living is an important selling point, and potential residents want all the bells and whistles.
Apollo Sunguard can help your outdoor spaces stand out with shade structures designed for courtyards, outdoor seating and dining areas, playgrounds, outdoor event spaces, pools and lounging areas, athletic trails, and more.
SHADE THE LIFESTYLE
Potential residents are looking for lifestyle amenities and outdoor living spaces, and they don't want to wory about sun damage and high temperatures. Apollo Sunguard offers a variety of shade structures that cover everything from small cozy seating areas to large basketball or tennis courts, enhancing comfort and safety by blocking UV rays and dropping temperatures underneath by up to 20 degrees.
We work with architects, design/builders, contractors, home owners associations (HOAs), property managers and owners to plan and install attractive and functional shade structures that add a custom, up-scale look to your property without breaking the bank or adding high maintenance costs.
So build your amenity center and add that beautiful lagoon-style pool, fitness trail and pickleball court into your resort style site plan. Just don't forget to add shade structures that will make the outdoor amenities more enjoyable to use.
Our versatile shade structures come in more than 30 styles and 17 vibrant fabric colors, so you can choose the look that enhances your amenity centers and outdoor facilities. You'll appreciate the comprehensive warranty, and your residents will appreciate the attention to detail and comfort.
SHADE THE PARKING LOT
Don't stop at the clubhouse. Provide additional benefit to residents with parking lot shade structures that protect vehicles from harmful UV rays, rain and hail and dramatically decrease the temperature inside the vehicles.
We offer cantilevered shade structures specially designed to shade parking lots with no poles between spaces to impede parking. Options for solar powered lighting and EV charging stations add even more convenience safety for residents.
Cars parked in shade can have an internal temperature up to 100 degrees cooler than a vehicle parked in the sun. That's a difference your residents can feel, and they will also appreciate the protection from interior and exterior fading and cracking.
Not only do our parking lot shade structures provide instant protection from the sun and extend the life of vehicles, they also slow down the deterioration of pavement. So parking lot shade structures can decrease your maintenance costs over time.
Shade the Amenities
Our expert professional designers, engineers, installers and customer service team are ready to work with you on shading your amenities. We offer engineering and design assistance for your projects, and we have a passion to build shade structures that are uniquely yours – and meet all your goals for the space.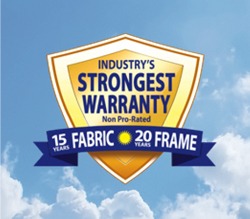 WARRANTY
We warranty all steel framework for 20 years and all fabric covers for 15 years.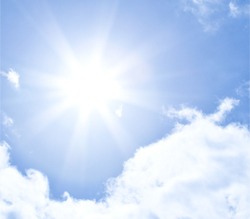 ULTRAVIOLET
PROTECTION
Our fabric is tested by an independent laboratory and a large selection of colors meet a minimum of 93% UV Block.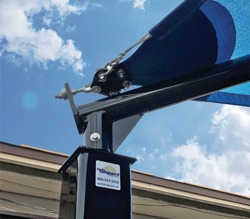 QUICK RELEASE
SYSTEM
Our innovative shade structures are uniquely designed with a quick release system to remove the fabric covers.