DEVELOPERS & CONTRACTORS WE'VE WORKED WITH
Ajax Building Corporation
Allstate Construction, Inc.
Artesian Contracting Company
BBI Construction Management
Benderson Development Company
Benko Construction Co., Inc.
Brester Construction
Choate Construction Company
Columbia Sussex Corporation
Creative Builders
Florida Playground and Steel
Gates Construction
GCI Residential, LLC
Gemini Pool and Spa, Inc.
Halfacre Construction Company
J.E. Charlotte Construction Corp.
Koury Construction Services
LALP Development, LLC
Probuilt Designs
Robbins & Morton Group
Tandem Construction
The Spanos Corporation
Trinity Installations & Repair, LLC
Willis Smith
Windward Building Group, Inc.
Wise Construction
… and many more!


Email Our In-house
Engineer
Developers

As a property developer, you know that while location, location, location is a critical factor, the sale of a completed development often comes down to the details that make it special.
Apollo Sunguard has designed and installed custom shade structures for every size and type of residential and commercial development. Whether you're developing a residential neighborhood, condo, apartment complex, shopping center, office park or something else entirely, we can help with a custom shade solution that adds a high-end finishing touch.
Shade Appeal
Our shade structures create inviting spaces that appeal to potential buyers, residents, patrons and customers of all kinds. In addition to blocking UV rays and lowering temperatures underneath by up to 20 degrees, Apollo Sunguard shades add value, function, comfort and style.
Our professional shade designers, engineers, installers and customer service team are ready to work with you. We offer engineering and design assistance for your projects, and we can work with your requirement and goals for the space, as well as all applicable building regulations.
We have shade structures for:
Our Shade Structure Services Include:

Fully Engineered Structures
Sealed Engineering Plans for all 50 States
Engineering & Design Assistance Available
30 to 45 Days for Structure Delivery After Receipt of Order and Submittal Approval
Multi Foundation Designs for all Geotechnical Requirements & Soil Conditions in all Regions
Site Specific Engineering Assistance for Special Site Conditions Included with Order
Structures Engineered to Withstand 115 MPH Wind Load per current International Building Code (IBC) & Florida Building Code (FBC)*
All Structures Frames Engineered to Withstand 180 MPH Wind Load with Covers Off
*Apollo Sunguard recommends cover removal when winds forecasted to exceed a Category 1 hurricane of 74-95 MPH, 119-153 km/h.
Amenity Centers
Amphitheaters
Amusement Centers
Apartment Complexes
Aquatic Facilities
Athletic Venues
Bocce Ball Courts
Bleachers
Business Centers
Carports
Car Washes
Churches
Clubhouses
Colleges / Universities
Community Centers
Condominiums
Courtyards
Daycare / Early Childhood Centers
Dog Parks
Dugouts
Entertainment Complexes
EV Charging Stations
Fitness Trails
Golf Courses
Hospitals / Healthcare
Government / Military Installations
HOAs / Multifamily
Hospitality Centers
Hotels / Resorts
Housing Developments
Neighborhoods
Office Buildings / Office Parks
Outdoor Event Centers
Parking Lots
Parks and Recreation
Patios
Pickleball Courts
Playgrounds
Picnic Areas
Pools
Restaurants
Retail / Shopping Centers
Schools
Shuffleboard
Skateparks
Sporting Facilities / Stadiums
Strip Malls
Tennis Courts
Walkways
Waterparks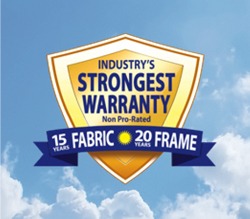 WARRANTY
We warranty all steel framework for 20 years and all fabric covers for 15 years.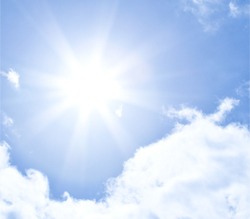 ULTRAVIOLET
PROTECTION
Our fabric is tested by an independent laboratory and a large selection of colors meet a minimum of 93% UV Block.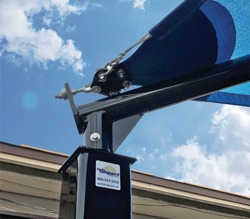 QUICK RELEASE
SYSTEM
Our innovative shade structures are uniquely designed with a quick release system to remove the fabric covers.