GO GREEN

Environmental & Economical Benefits of Shade Structures:
Clean Energy Solution
Abate Urban Heat Island Effect
Immediate & Low Maintenance
Improves Curb Appeal & Comfort
Reduces Energy Consumption
Innovation That Seeks Sustainable Solutions
All of Apollo Sunguard's shade structures mimic trees — nature's best shade makers. Created with a high-density polyethylene material, our shade structures act like the natural canopy of trees by promoting air circulation underneath.
By using biomimicry in the design of our shade structures, Apollo Sunguard is able to provide clean energy solutions to help improve your life. While there are many economic and environmental benefits to adding a shade structure to your business or property, here are just a few to consider:
Shade cools pavement and cars, which increases comfort, reduces the heat island effect, and lowers evaporative emissions from parked cars
Adding a shade structure to your business or property can help ameliorate the Urban Heat Island effect by helping to cool down even energy-absorbing materials such as asphalt and concrete.
Do you have an electric vehicle charging station at your home or business? When you add a shade structure to your EV charging station, you can help foster a more sustainable environment by conserving energy in cooler temperatures. Electric vehicles charging in direct sunlight can require up to 2kW more power to become fully charged. However, adding a shade structure to your charging station can help your car not only charge faster, but perform better. Learn more about adding shade to your EV structure here.
When under an Apollo Sunguard shade structure, temperatures can feel up to 20 degrees cooler. Our shade structures not only provide cooler temperature, but they also provide important UV protection and reduce the risk of overheating. All of our products are made from fabric that has been tested in an independent laboratory, with a large selection of colors meeting the minimum of 93% UV Block as recommended by the American Academy of Dermatology (AAD).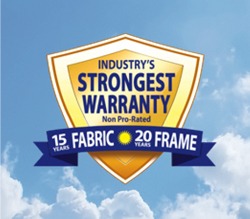 WARRANTY
We warranty all steel framework for 20 years and all fabric covers for 15 years.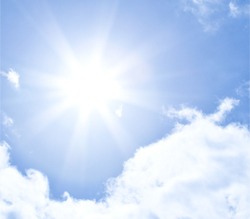 ULTRAVIOLET
PROTECTION
Our fabric is tested by an independent laboratory and a large selection of colors meet a minimum of 93% UV Block.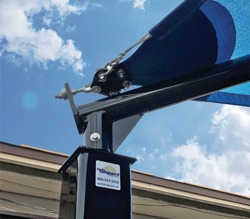 QUICK RELEASE
SYSTEM
Our innovative shade structures are uniquely designed with a quick release system to remove the fabric covers.