THE BENEFITS OF SHADED PLAY AREAS:
Keep children safe from the sun's harmful UV rays.
Help prevent heat related injuries.
Turn your ordinary play space into the extraordinary.
Lower ambient temperature by up to twenty degrees.
Promote outdoor play for children.
Protect Play for Children
Protect your students with our shade structures. Our outdoor shade canopies provide the perfect haven for safe play. Our wide selection of shade sail offerings is an excellent solution for shading playgrounds, pools, and outdoor assembly areas.
We have more than 30 structure styles and 17 fabric colors available, making our shade structures both stylish and functional. They can be customized with logos, lights and more.
Our innovative fabrics block up to 96% of the sun's UV rays, which can help prevent skin cancer and premature aging. They also drop temperatures by up to 20 degrees underneath, which helps keep kids, and staff, cool and comfortable.
During the hot summer, playground equipment can reach more than 150 degrees. With Apollo Sunguard shade structures in place, equipment stays cooler all year long. We also offer accessories like post pads, made from compressed foam, and covered in premium outdoor vinyl fabrics, which provide added safety.
So, play it safe with Apollo Sunguard shade and know that you are protected not only from the sun's harmful UV rays but with the Apollo Sunguard warranty – the industry's strongest shade warranty.
AMERICAN ACADEMY OF DERMATOLOGY
Apollo Sunguard is the first shade company to win the Gold Triangle Award from the American Academy of Dermatology, an award which recognizes excellence in public education of dermatologic issues.
HEAT STUDY
Studies show that our shade can protect children from  the sun's dangerous UV rays and scorching playground equipment, which can reach more than 150 degrees in direct sunlight. LEARN MORE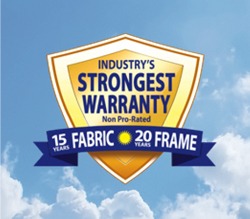 WARRANTY
We warranty all steel framework for 20 years and all fabric covers for 15 years.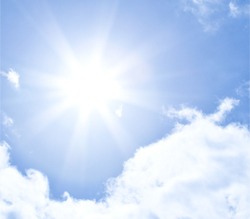 ULTRAVIOLET
PROTECTION
Our fabric is tested by an independent laboratory and a large selection of colors meet a minimum of 93% UV Block.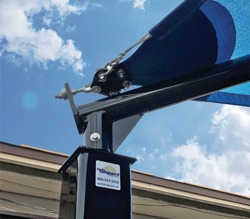 QUICK RELEASE
SYSTEM
Our innovative shade structures are uniquely designed with a quick release system to remove the fabric covers.