I would like to be contacted by a shade specialist.
Using Shade Structures to Create Outdoor Classrooms
Time is running out! Don't miss out on Florida's EANS grant for non-public schools. Learn more!
Safety and comfort are priorities at Apollo. As campuses world-wide struggle to adjust to pandemic restrictions, Apollo shades have emerged as practical and effective safety solutions. Breathable shades mitigate heat and sunlight so students and faculty can enjoy natural air circulation in comfort. Additionally, our fabric is rated a Class 1 Fire Retardant Material and our structures can withstand up to 180 MPH winds – exceeding both Florida and international building codes – while remaining virtually maintenance free.
Apollo Shades can effortlessly minimize the spread of COVID in campuses by relocating indoor activities to the open air. Our shades create safe, ventilated environments for outdoor classrooms and recreation – as recommended by the CDC. These installations can bypass the sanitation obstacles of crowded campus cafeterias and classrooms and promote social distancing without needing to impose excessive restrictions.
Outdoor classrooms enable the interpersonal activities that make campus life enjoyable and productive, and thereby encourage the healthy social conditions of pre-pandemic learning and teaching. Accordingly, conducting classes in the open-air can circumvent the need for impersonal and distracting barriers intended to reduce the spread of COVID.
The purchase of Apollo shades is eligible under the Florida Department of Education's Emergency Assistance to Non-Public Schools (EANS) Grant Program, which aims to assist private schools in suppressing the spread of COVID-19. The EANS Program can aid your campus with materials, supplies and equipment recommended by the CDC for safely operating campus functions. Find more information here.
According to pre-pandemic research the benefits of outdoor learning extend far beyond virus suppression, reaching students' grades and behavior, so your investment will retain its value as the pandemic subsides.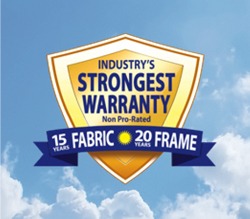 WARRANTY
We warranty all steel framework for 20 years and all fabric covers for 15 years.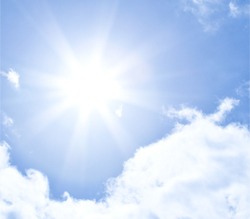 ULTRAVIOLET
PROTECTION
Our fabric is tested by an independent laboratory and a large selection of colors meet a minimum of 93% UV Block.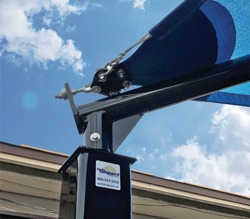 QUICK RELEASE
SYSTEM
Our innovative shade structures are uniquely designed with a quick release system to remove the fabric covers.