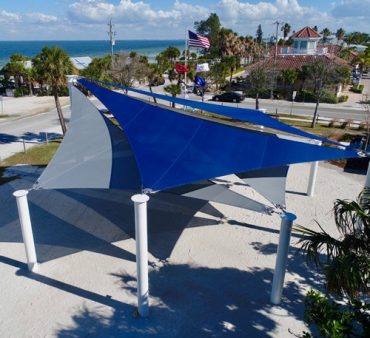 BENEFITS OF PROVIDING SHADE FOR YOUR COMMUNITY:
Improve your community's safety and comfort with stylish shade structures.
Get immediate results from the benefits of shade with protective shade structures.
Attract more park and recreation visitors with low-maintenance shade structures.
Enhance the experience of play for everyone.

No one likes scorching hot playground equipment or a sweltering car after a long day in the sun. Enhance your community's parks and recreation facilities with shade. Of course, trees are a wonderful way to shade outdoor spaces, but they take time to grow and mature. In the meantime, our custom shade structures can protect playgrounds, courts and bleachers from the sun, while our parking shade structures cool the cars below.
Our versatile and attractive shade structures are already protecting parks and recreation facilities across the country. Cooler temperatures mean enhanced safety and comfort. Thanks to our innovative fabric, which is designed to mimic the natural canopy of trees, temperatures under our shade can be up to 20 degrees cooler.
Our custom approach to shade provides each city, county, state or national park with unlimited options to enhance any outdoor recreational area.
Shade is especially important for playgrounds. Studies show that our shade can protect children from the sun's dangerous UV rays and scorching playground equipment, which can reach more than 150 degrees in direct sunlight. We can retrofit existing playground equipment with obstacle free playground shade.
We're proud to offer the shade industry's leading warranty—15 years on fabric and 20 years transparency on steel. Our durable shade structures will provide years of playground fun and safety.
We Make It Easy To Work With Us
Apollo Sunguard has GSA contracts for the purchase of shade structures and accessories as well as the purchase of electric vehicle charging stations – perfect for parking lots at your parks and community recreation centers! This means you can skip lengthy bidding processes and know that you are already getting pre-negotiated pricing. Learn more about our Federal Shade GSA and our Federal EV Charging GSA.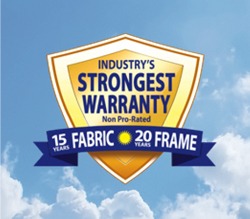 WARRANTY
We warranty all steel framework for 20 years and all fabric covers for 15 years.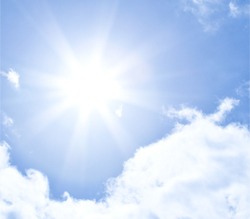 ULTRAVIOLET
PROTECTION
Our fabric is tested by an independent laboratory and a large selection of colors meet a minimum of 93% UV Block.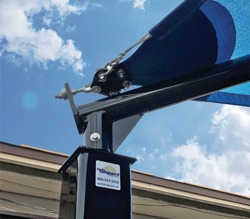 QUICK RELEASE
SYSTEM
Our innovative shade structures are uniquely designed with a quick release system to remove the fabric covers.