FEDERAL SHADE
Bay Pines VA Healthcare System
BENEFITS OF APOLLO SUNGUARD PRODUCTS:
Non-aging, rot resistant fabric
UV Protection
Long-term corrosion resistance
Breathable Fabric
Architecturally appealing and functional
Quick and easy cover removal
Fire Resistant
Wind Resistant (185mph and 115mph with cover)
Hidden Cables & Reinforced Hems
Simple and accessible replacement parts
I would like to be contacted by a government shade specialist.
Capability Statement
We deliver innovative solar protection and clean energy solutions to improve life!
Innovative Shade Solutions for Government
Since 1993 Apollo Sunguard has been providing shade solutions to numerous departments and agencies of the United States Government. Our superior engineering and design ensure that the shade needs of any customer are met. We are proud to have our shades protecting government and military personnel all over the world.
We've Made It Easier for You
Apollo Sunguard has obtained a GSA Contract to assist government agencies with the purchase of shade structures and accessories. This means purchasing officers can skip the lengthy bidding processes and know they are getting pre-negotiated government pricing.
Our GSA contract (GS-30F-0029Y) is for both shade structures and EV Charging Stations, in which we also have a blanket purchase agreement with the GSA Fleet for Electric Vehicle Supply Equipment (EVSE).
Past Performance
The strength and value of our products has allowed us to provide shade solutions to the U.S. Department of State, U.S. Department of Defense, U.S. Department of Veterans Affairs, U.S National Parks Service, NASA and more.
We Have Proudly Served: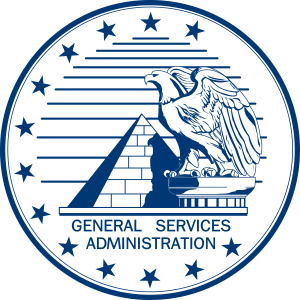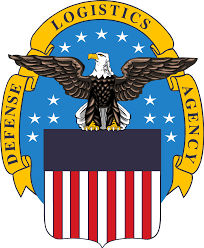 Always the Best Value! 
Apollo Sunguard takes pride in providing customer-focused service and superior products nationwide.
The power of our products is created by integrating art and function. We engineer our shades for both style and strength. With innovative features including our high-density polyethylene fabric and quick release system, we can provide durable, low maintenance sun protection.
We are the oldest privately-held shade structure manufacturer in the United States. We design and fabricate all our shade structures in the USA, and we have the industry's strongest warranty, non-prorated, 15 years fabric, 20 years frame. We are also accredited as a Service-Disabled Veteran Owned Small Business (SDVOSB).
OUR SHADE STRUCTURES ARE IDEAL FOR PROTECTING:
Ground Vehicles
Equipment
EV Charging Stations
Maintenance Areas
Outdoor Physical Education Areas
Outdoor Classrooms
Personnel (Spaces for Training/Exercising/Gatherings)
Recreational Areas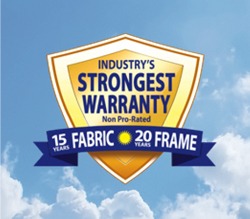 WARRANTY
We warranty all steel framework for 20 years and all fabric covers for 15 years.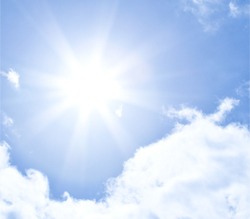 ULTRAVIOLET
PROTECTION
Our fabric is tested by an independent laboratory and a large selection of colors meet a minimum of 93% UV Block.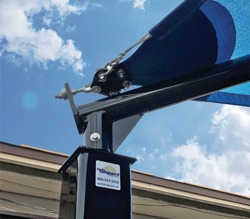 QUICK RELEASE
SYSTEM
Our innovative shade structures are uniquely designed with a quick release system to remove the fabric covers.