Superior Engineering & Design
Apollo Sunguard designs shade structures that are architecturally appealing and functional, providing the most effective shade solutions. All our structures are engineered to withstand wind loads in accordance with the current version of the American Society of Civil Engineers (ASCE) 7, International Building Code (IBC), and applicable city, county and state codes.

FABRIC AND THREAD
We import our raw fabric from the best cloth manufacturer in the world – MultiKnit of South Africa. South Africa (along with Australia) is the first modern creator of shade cloths.
Our shade structures are made from a high-density polyethylene material with ultraviolet additives that is breathable. Our fabric resists mildew and mold and our advanced stitching thread is non-aging.
View our fabric colors here.

STEEL
Our shade structures are made from structural steel and Allied Steel products made from coldrolled, galvanized tubular steel with a triple layer of protection. Allied products outperform most steels in tensile strength and long-term corrosion resistance, as well as saltwater spray and other weathering tests. Apollo Sunguard uses a special galvanized welding wire and then triple treats each weld with zinc (ZRC) coating for extreme corrosion protection. Hot dip galvanization is also available and is recommended for marine and aquatic environment installations.
ENGINEERING
Our shade structures are engineered to withstand 115 MPH wind load per 2015 International Building Code (IBC) or 105 MPH wind load per 2017 Florida Building Code (FBC). We recommend cover removal when winds are forecasted to exceed a Category 1 hurricane of 74-95 MPH, 119-153 km/h.
All structures are engineered to withstand 180 MPH wind load with the covers off.
Our Signature Keder Plate System ensures long lasting, superior performance.
Custom Shade Sail

Designed, fabricated and reinforced for exact fit

Stainless Steel Cable & Studs
Factory pre-installed, no field measuring or cutting required

Adjustable Cable Studs
Allows for field adjustment for the perfect wrinkle-free cable tension

QRS – Quick Release System™
Single tension bolt with safety nut for easy fabric removal and attachment; eliminates large gaps between sail and column
Hidden Electronic Infrastructure
Custom designed to accommodate lighting, security, fans and more

Stainless Steel Fabric Connections
Factory pre-installed 316 marine grade stainless steel; custom designed and precision laser cut plates with engraved identification

Apollo Sunguard's Signature 360ᵒ "Halo" Ring
Design allows for multiple sail connections to a single column at a multiple phase of a shade project, providing ease of sail installation

Articulating Connection
Certified load rated, specifically designed for high tension rigging with a safety locking system
Engineered Heavy Duty Columns
High yield, high tensile, powder coated with zinc-enriched epoxy undercoat for maximum corrosion resistance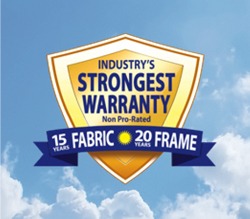 WARRANTY
We warranty all steel framework for 20 years and all fabric covers for 15 years.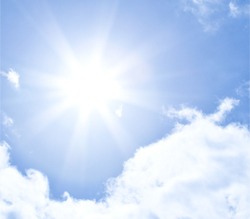 ULTRAVIOLET
PROTECTION
Our fabric is tested by an independent laboratory and a large selection of colors meet a minimum of 93% UV Block.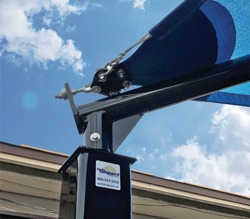 QUICK RELEASE
SYSTEM
Our innovative shade structures are uniquely designed with a quick release system to remove the fabric covers.