SKY SERIES TENSIONED SHADE STRUCTURES

The Sky Series shade structures are unique architectural and sculptural forms. Aesthetics and functional shade meet in a spectacular expression of fabric and steel flowing in unison to create a shade that has a contemporary feel.
Sky Manta
Our Sky Manta consists of a tensioned shade sail that flows up and outwards with the main center structure at the head, mimicking a soaring Manta Ray. It's supported by two center columns and three point beams as the wingspan.
KEY:
Not actual foundations (vary per application)
Top = Top of footing
FF = Top of the finish surface
V/A = Varies per application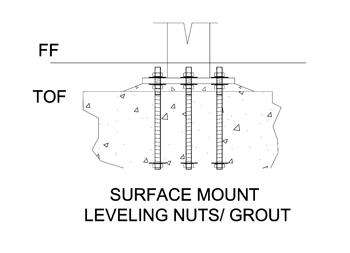 Direct embedment column is standard
Installation with anchor bolts available (inquire)
F-1554 GRD 36 or 55 Threaded Rod+Nuts not supplied
Size Ø and length per design and application
Level washers and non-shrink grout not supplied
ANCHOR SYSTEM
NOTES:
Installation to be completed in accordance with manufacturer's specifications.
Do not scale drawing.
This drawing is intended for use by architects, engineers, contractors, consultants & design professionals only.
This drawing may not be used for construction.
All information contained herein is subject to change by Apollo Sunguard.
Structural members & foundations are designed according to applicable local codes & latest edition of IBC as per ICC.
Shade fabric designed for easy & quick removal. QRS – Quick Release System
Contact Apollo Sunguard for customization.
Did you know?
The darker the fabric color, the cooler the temperature underneath!
Enhance your shade structure with custom logos, post panels, lighting and more!
*Lights and solar panels are not sold by Apollo Sunguard. The fabricated steel we
provide, however, is perfect for accommodating these add-ons.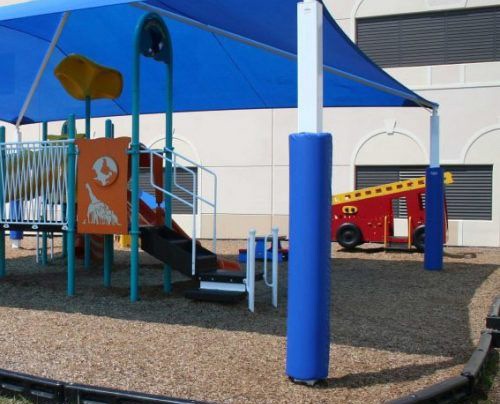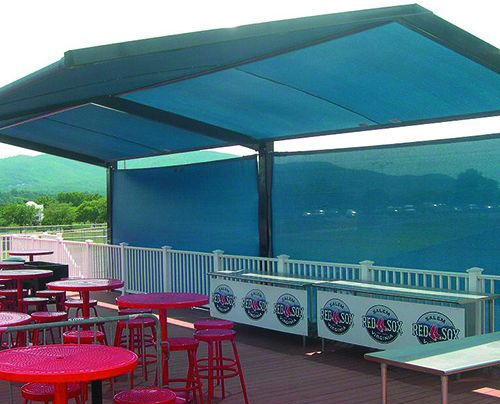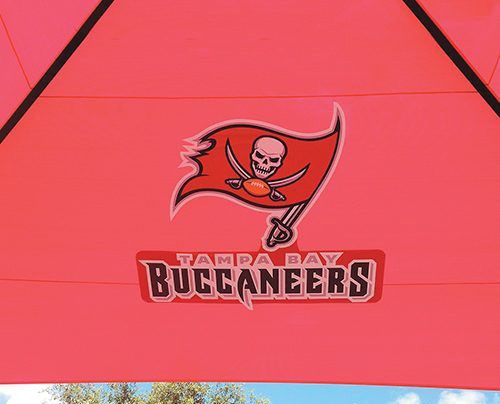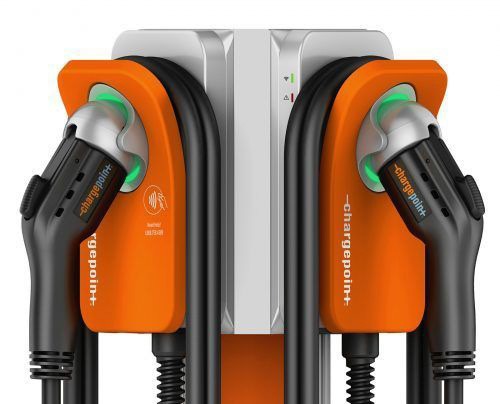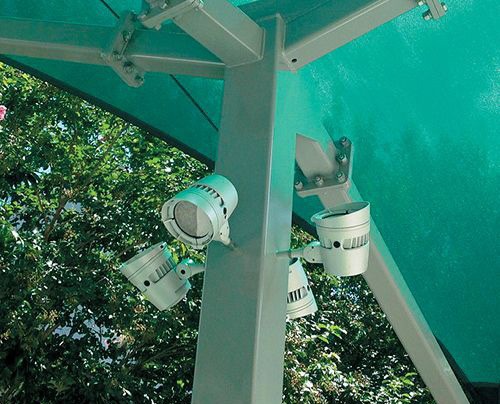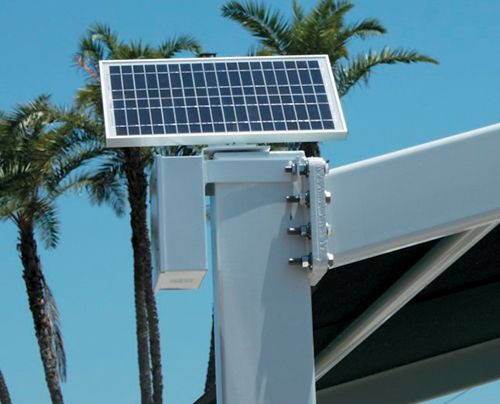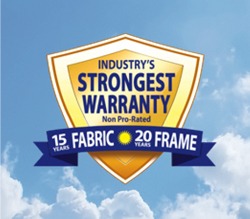 WARRANTY
We warranty all steel framework for 20 years and all fabric covers for 15 years.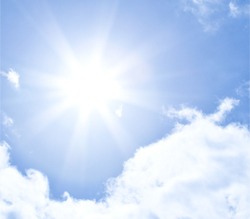 ULTRAVIOLET
PROTECTION
Our fabric is tested by an independent laboratory and a large selection of colors meet a minimum of 93% UV Block.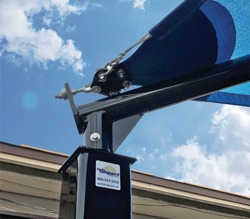 QUICK RELEASE
SYSTEM
Our innovative shade structures are uniquely designed with a quick release system to remove the fabric covers.