Shade for Schools Enhances Safety and Extends the Classroom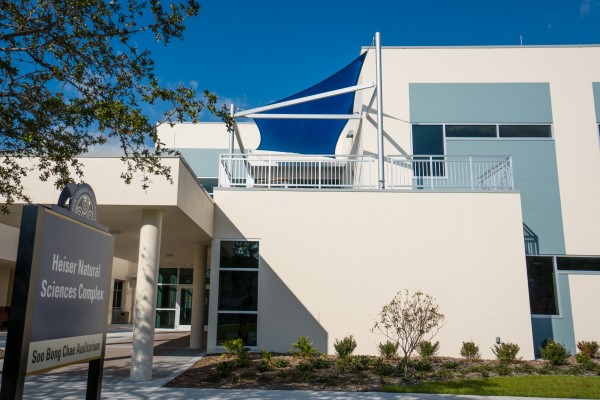 The Benefits of Shaded Outdoor Classrooms
Puts unused space on your campus to good use, allowing for increased social distancing, fresh air, ventilation and breezes.
Shades reduces glare from the sun that can impair vision, especially of computer or tablet screens.
Show parents, teachers and students you care about their well-being.
Shaded outdoor classrooms can double as assembly space, congregation and eating areas.
The Benefits of Shaded Recreation Areas
Keep students and staff safe from the sun's harmful UV rays.
Help prevent heat-related injuries, such as sun stroke.
Lower ambient temperatures by up to 20 degrees.
Prevent outdoor furniture and play equipment from reaching dangerous temperatures.
Add distinct styles with school colors and logos.
Shade structures are a valuable addition to school campuses. Shading outdoor recreation areas protects students and staff members from solar UV radiation, the primary cause of skin cancer. Shade structures can also extend classroom and gathering space, allowing learning and activities to take place outdoors and provide additional opportunities for fresh air and social distancing.
In Shade Planning for America's Schools, the Centers for Disease Control and Prevention (CDC) provides schools with a guide to shade-planning efforts. They recommend planning for shade when developing or renovating school buildings, playgrounds and athletic fields. The guide provides instruction on how to conduct a shade audit at your school and determine where and how much additional shade would be beneficial.
Well-designed shade can enhance safety for students and staff and provide outdoor areas that extend the school's space and opportunities to social distance.
Reduce Sun Exposure with Shade for Schools
With physical education classes, recess, lunch breaks, sporting events and other activities taking place outdoors, students and staff are often exposed to the sun's radiation during the peak sun hours of day. The sun is strongest between 10 a.m. and 4 p.m., right when school is in session. Requiring hats or applying sunscreen can be problematic, but studies have shown that repeated exposure to the sun's UV rays can lead to sun damage and higher incidences of skin cancer. The CDC recommends that schools provide shade for play areas, benches, bleachers and fields.
Apollo Sunguard manufactures industry-leading shade structures designed to cover playgrounds, athletic courts and fields, as well as outdoor pathways and gathering areas. Large shades such as the  Apollo Sunguard Titan are specifically designed to cover large open areas, such as a basketball court, without compromising playable space. Apollo Sunguard's Shade Cloth is made with durable high-density polyethylene material with ultraviolet additives that block up to 96% of UV rays and reduce the risk of sunburn, overheating and other heat-related injuries. In addition, these shade structures are designed to mimic shade trees, allowing air to pass through and lowering temperatures by up to 20 degrees.
Create Outdoor Classrooms with Shade
Schools are often looking for ways to expand classroom and gathering space, and that's become even more important since the COVID-19 pandemic began. In addition to social distancing, outdoor learning spaces offer the opportunity for students and staff members to get fresh air and enjoy novel learning experiences outside the classroom. By installing shade structures to create outdoor classrooms, schools can maximize unused space and create new, fresh air learning spaces.
Apollo Sunguard's unique cantilevered shade designs, such as the X-11 Solar Eclipse II, are designed to shade outdoor classroom and assembly areas. They keep a large area cool and comfortable with minimal support poles so there are clear views from each seat.
School campuses are full of unused spaces that have the potential to become outdoor classrooms. The Apollo Sunguard team can work with you to find these spaces and create shaded areas that get your students and teachers outside and enhance their well-being.
Shade Your School with Apollo Sunguard
The Apollo Sunguard team can help you plan your school shade, including long-term use of the space, ease of maintenance and budget. Our high-quality shades are wind, fire and corrosion resistant, and our warranty is the best in the industry. Apollo Sunguard shade structures can be set up quickly with little disruption to campus activity, and our patented quick release system makes removing and reinstalling the covers easy.
We've been vetted as a BuyBoard-awarded vendor to simplify purchasing and ensure value for schools, municipalities, county governments and more. For more information about adding shade to your school, contact Apollo Sunguard at 941-925-3000 or at [email protected].